I suspect some SEO will drive the wrong audience to this post with the above title. NAS Hot-Swap Love is all about being able to change the drives in my Synology Network Attached Storage (NAS) servers without powering them down. The act of doing this while the power is on and the units are still running is called a "Hot-Swap".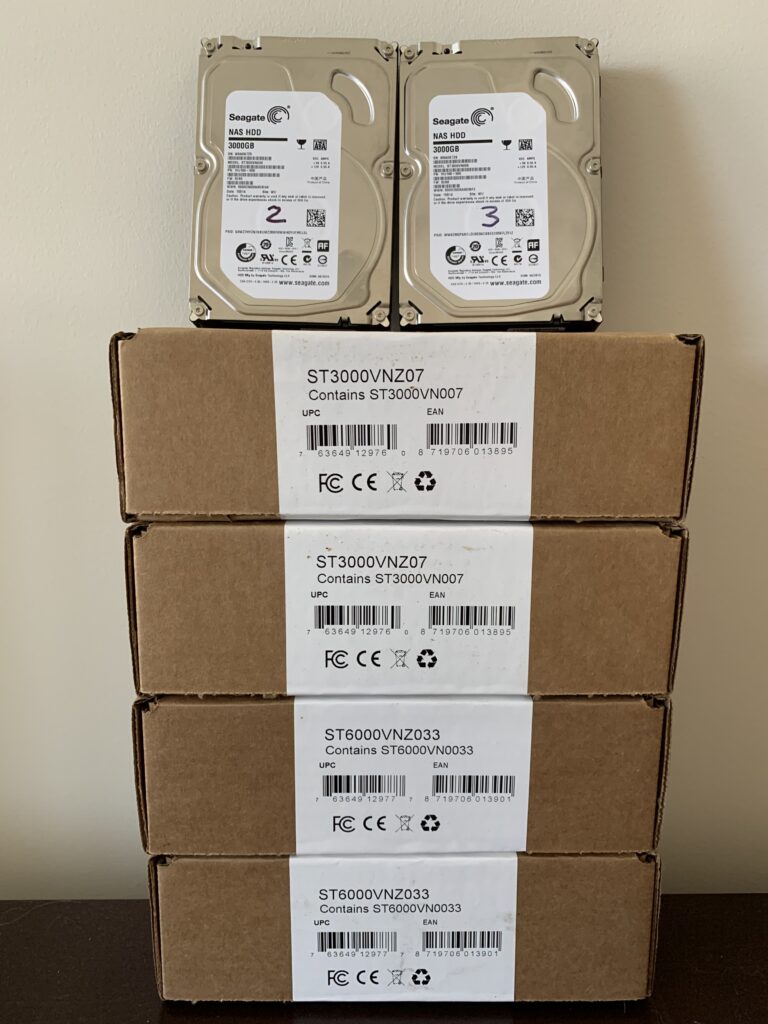 As I mentioned in a previous article, I run my home network with two Synology NAS units for back-up and storage media. These units are great. Between the two of them, I have 30TB of disk in RAID-5 configuration. They would be even more valuable if I had anything more impressive than old racing videos to store on them. You can only take so many pictures of your cats – no matter how good looking they are.
Right before I relocated to Virginia in July 2019, my first Synology DS1515+ died. They replaced it no charge and said it was under warranty. I removed the drives, numbered them, and shipped them to VA. I had Synology send the new system to VA as well. When I put it all back together, it actually worked! Which was great news, until the first drive died.
I shut it down, ordered a new replacement drive and waited for it to arrive. Upon arrival, I replaced the drive, rebuilt the RAID set, and yes, all my useless files were still available. This again went smoothly for a month unitl the second drive died. I knew what that beeping sound was this time. However, I ordered 2 new drives – as something told me these drives would start failing one after the other…
Last month, the third drive failed. I became emboldened! I took the drive out while the unit was still on, put the new drive in the housing, and reinserted it. It allowed me to rebuild the RAID set and I never was offline for one second. This was NAS Hot-Swap Love at its very finest. I did not play opera music while performing the operation – but I could hear it faintly in my head.
Alas, I realized I had exhausted my supply of 3TB drives – and had never stocked any 6TB drives for my new DS1517+ unit. As the picture above shows, I now have a supply of two 3TB and two 6TB drives waiting for the next drive failure. I have never felt so prepared for NAStiness.