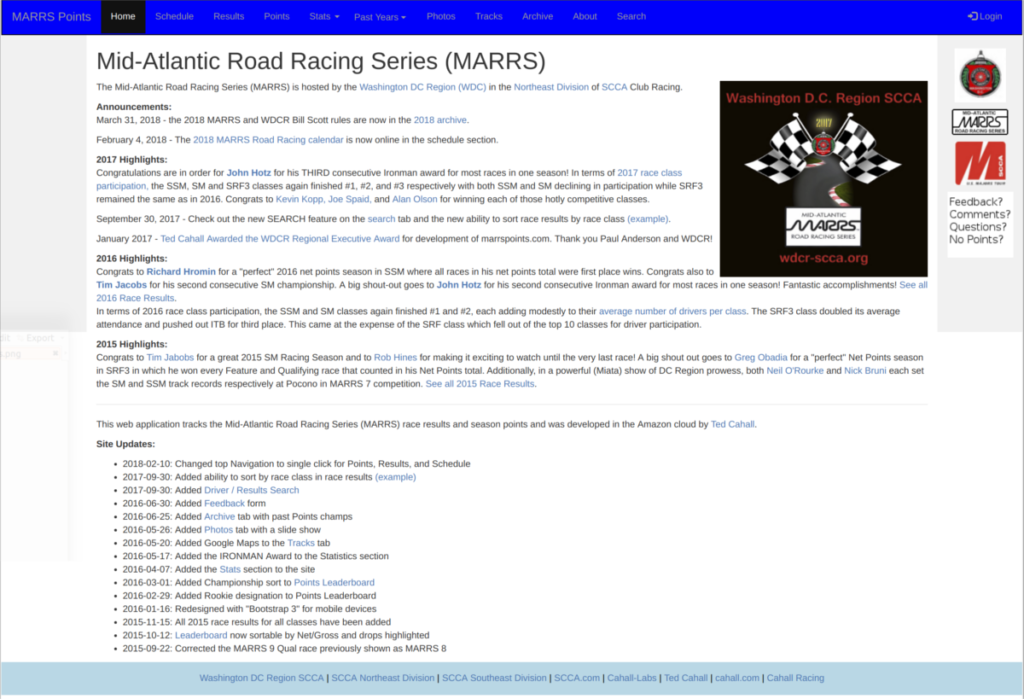 The marrspoints.com racing application recently got some SEO updates.  These we long overdue in terms of getting better ranking inside Google.  Now driver's season results URLs include the drivers name (example for Mike Collins) and the race results include the race name and classes (example for 2017 MARRS 5 SM Feature race).  Most importantly the Points Leaderboards have the class name and season as part of the URL now.
On top of all of that, I automated the sitemap to build nightly and worked with the Google Search console to fix duplicate title tags and content descriptions.
Enter Tuckey – SEO URL Rescue!
This all should have been done long ago.  But features were my first priority.  I used the Tuckey urlrewrite filter for all of the friendly URL magic.  It really is awesome and I am glad I remembered it from all the way back to my CNET days when we used it on a project there.
I still have some clean up to do when the pages are selected by form drop-down menus.  My sitemap tool does not include these paths.  I know Google is a lot happier to not see parameters on the URLs any longer.  It is a LOT of JavaScript magic to rewrite the form action to use the rewrite destination.  So that may be left for another year or two until it works its way up the stack in terms of importance.