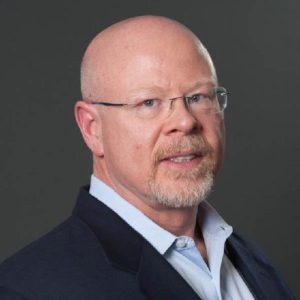 Ted Cahall is an executive leader in the digital ecosystem.  He has held executive roles in e-commerce, blockchain, banking, and online media.  He has managed over 3,500 staff and worked in organizations as large as 350,000 employees.  Ted started his career at AT&T Bell Laboratories.  Most noteworthy, he earned a U.S. Patent at Bell Labs before he moved into management.  Additionally, Ted has worked as an executive at world-class companies including Microsoft and Bank of America. He has also held senior executive roles at AOL, CNET, Block.one, United Online and Digital River .  Ted has been an SEC Section-16, Named Executive Officer (NEO) of three publicly traded companies.
Ted has managed P&Ls in excess of $1B revenue with hundreds of millions of dollars in profit and expenses multiple times in his career and has routinely led teams of over 1,000 staff.
Even as a corporate executive, Ted has maintained a deep level of technical sophistication to help drive innovation and execution.  In specific, he has an interest in secure Internet-based transactions.  He also enjoys very large scale distributed systems.   Previously he managed the 4th largest Internet property in the United States.  Ted's interests also include distributed database and computing technologies. These primarily include Apache Cassandra and Hadoop.  He maintains clusters for both of these systems in his home.  His server hardware of choice is Intel NUC based Ubuntu servers.
Education
Ted has both a B.S. and M.S. in Engineering from the University of Illinois at Chicago. In addition, Ted also attended non-degree MBA studies from UNC – Chapel Hill while at Bank of America.
Interests
Ted Cahall is a business executive by day.  He often dedicates his weekends, evenings and early mornings to continuing his mastery of the digital ecosystem.  Ted is the creator of the marrspoints.com race tracking application.  This system is used by the Washington DC Region (WDCR) of the SCCA.    In January of 2017, Ted was given the WDCR Regional Executive's Award for developing marrspoints.com.
Ted also is an amateur auto racer with the WDCR.  He credits Mike Collins of Meathead Racing for getting  him involved with road racing.